About Us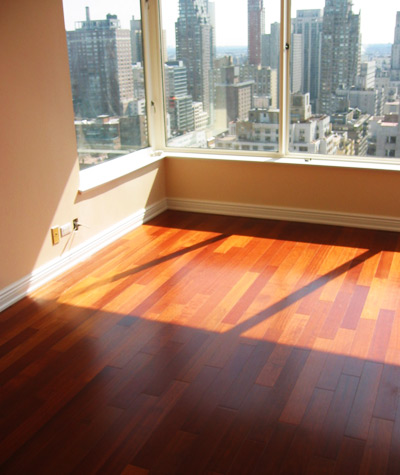 New York Wood Flooring is a family owned and operated firm, able to handle projects from complete buildings to small repairs.
Unlike many of the wood flooring company's operating in the city today, we have a convenient Manhattan location where you will be able to visit our home before inviting us into yours.
New York Wood Flooring is well versed in the workings of all Co-ops and Condo's. We are fully licensed, bonded and insured and can gain even the strictest boards' approval.
New York Wood Flooring is a welcome change offering customers personal attention in an increasingly impersonal world. We make it our goal to respond to all our customer's needs in a timely and professional manner, and pride ourselves on always being reachable by phone or email so our customers never feel left in the dark.
We realize that our work is an investment in your home, so let us help you navigate this investment by walking you through our wide range of woods, stains and finishes in one of our free consultations either in your home, or at our convenient showroom in the heart of Chelsea.
Visit us at our showroom at 138 West 25th Street, between 6th & 7th Avenue in Manhattan and let New York Wood Flooring help you discover all the possibilities beneath your feet.